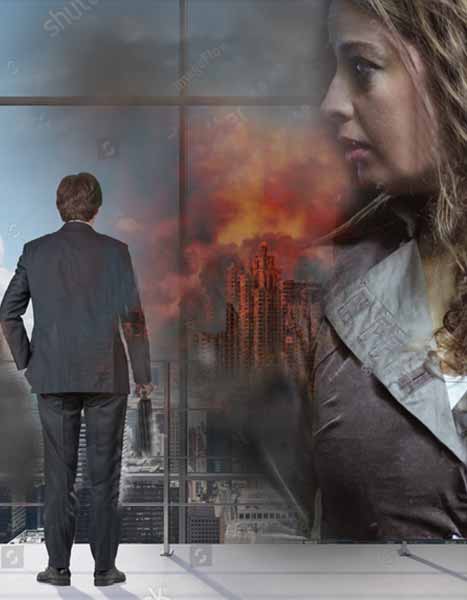 A powerful and brilliant Media Demagogue with unlimited resources, orchestrates unimaginable disasters that stun the nation, then frames the innocent to appear to be criminals who created the nightmare, while portraying the criminals to appear as saviors – all to reap huge profits. Power in the wrong hands can turn tragedy into entertainment, but one lone victim's mother, is forced to summons her courage, infiltrate his dangerous regime, expose him to the world in his Television Studio, and stop him!
Read Longer Synopsis
Legal Notice: These works are copyrighted multiple times, including several versions of each script, most dating back to the 1980's and 1990's as well as every one of them in 2020.  Downloading any of my work registers important digital identification information.  Scripts can be read, but if you want to use parts of them, or entire scripts for any reason, you will need a contract signed by me agreeing to it. Thanks for taking an interest.
To Obtain Rights to use my scripts please contact me and we will take it from there.  Thank you.