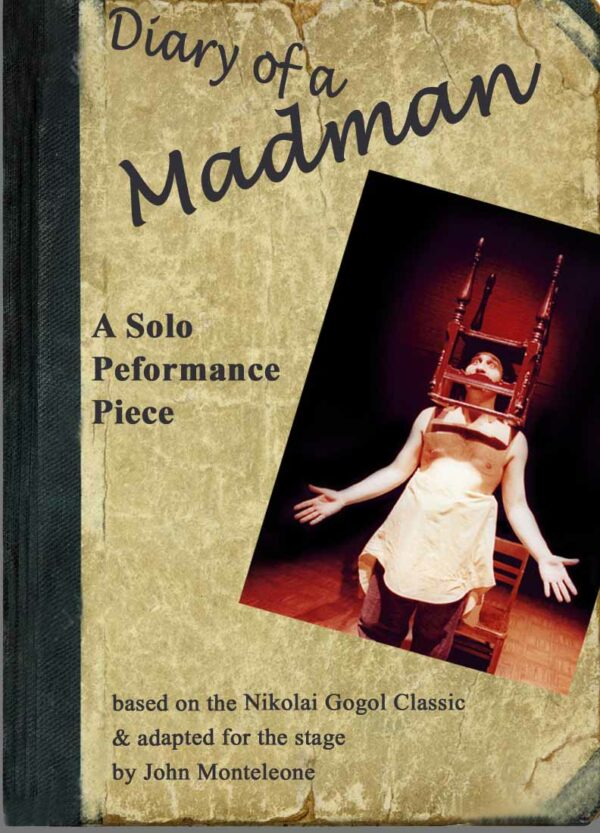 SOLO PERFORMANCE PIECE
Adapted for the stage by John Monteleone
who also performed the piece on Theater Row in NYC.
1 Actor
Simple set
1 hour & 15 minutes
This classic piece written in 1830 by Nikolai Gogol, is as relevant today as it was then in Russia.. Diary of a Madman chronicles the decent into madness and examines the result of a simple man trying to find dignity and love in an indifferent society.
Read Longer Synopsis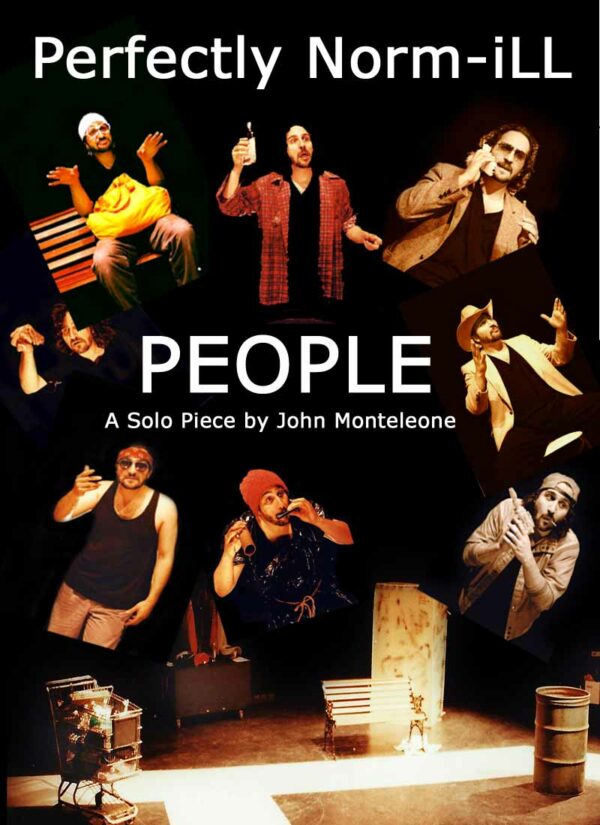 SOLO PERFORMANCE PIECE
Original written and performed by John Monteleone
1 Actor or Ensemble of 2, 4 or 8
2 hours (approx.)
Simple Set.
Perfect for a Solo Performance, or college production with different actors playing each role. PNP is a satirical gallery of norm-iLL characters, victimizers and their victims, who meet the audience in New York City's Washington Square Park, face to face.
Read Longer Synopsis
Subscribe
Join my Email list - I will send you updates on new work,
productions, music, etc. Cancel Anytime.
Legal Notice: These works are copyrighted multiple times, including several versions of each script, most dating back to the 1980's and 1990's as well as every one of them in 2020.  Downloading any of my work registers important digital identification information.  Scripts can be read, but if you want to use parts of them, or entire scripts for any reason, you will need a contract signed by me agreeing to it. Thanks for taking an interest.
To Obtain Rights to use my scripts please contact me and we will take it from there.  Thank you.